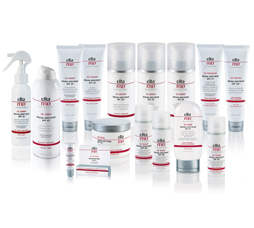 EltaMD® is founded on the belief that the responsible and innovative application of medical expertise and science will change the way physician-dispensed skin care products treat people. EltaMD products include sun care products, skin care products, and post-laser skin care systems.

EltaMD sunscreens help prevent sunburn and decrease the risk of skin cancer and early skin aging caused by the sun, when used with other sun protection measures. EltaMD sunscreens are formulated with transparent zinc oxide and are noncomedogenic, sensitivity-free, fragrance-free and paraben-free. All EltaMD lotion and cream sunscreens and UV Aero spray sunscreen are now recommended by The Skin Cancer Foundation as effective broad-spectrum sunscreens.
EltaMD skincare product line includes deep yet gentle cleansers, intense moisturizers and innovative formulas that repair the visible signs of aging.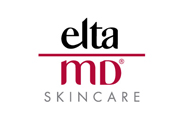 EltaMD UV Aero provides sheer but sure sun protection.

Oil-free EltaMD UV Clear helps calm and protect sensitive skin types prone to discoloration and breakouts associated to acne and rosacea.

Facial sunscreen for skin types prone to acne, rosacea and hyperpigmentation. Tinted formula helps even out skin tones.

Serious UV protection and superior hydration join forces in this sheer facial sunscreen. EltaMD UV Daily has hyaluronic acid to boost moisture retention and diminish fine lines.

Serious UV protection and superior hydration join forces in this sheer facial sunscreen.

EltaMD UV Elements is a 100% physical sunscreen in a tinted, moisturizing base.

This creamy, long-lasting moisturizing sunscreen soothes and protects dry, chapped and sun-exposed lips.

For oil-free sun protection with just a touch of color, our lightly tinted UV Physical is a healthy choice.

For those who want chemical-free active ingredients, UV Pure is the ideal daily sunscreen.

NEW! UV Replenish Broad-Spectrum SPF 44 is a 100% physical actives sunscreen that restores moisture to dry, stressed skin. Formulated with chemical-free active ingredients, it provides gentle yet powerful sun protection.

Have your fun in the sun—but play it safe.